Professional Termite Control in Helena, NY
Solving pest concerns for over fifty years
Trusted by over 5,000 homes and businesses
All Home Pest Prevention packages feature termite mitigation
Warranty for Home Pest Prevention is transferable to subsequent property buyers
Pest Control
JP McHale Services
JP McHale Controls Termite Activity in Helena, NY?
JP McHale is a leading termite control and pest prevention company catering to Helena, New York and the greater Northeastern area. Termite treatment is one of the services we provide. At JP McHale, we utilize the Sentricon system, the world's leading brand for termite management. How do you get rid of termites, you ask? You don't need to worry about doing that yourself or damage to your home. We use the same Presidential Green Award certified solution as those in use on the Statue of Liberty and the White House.
Our termite remediation system is armed with AlwaysActive technology. Our environmentally friendly solution and termite traps will monitor and provide around-the-clock protection. JP McHale's organic termite control prevents water contamination and runoffs and is genuinely green.
Termite control methods are incorporated into our Home Pest Prevention packages, too, including Home Pest Prevention Plus and Home Pest Prevention Complete. If you're looking for the final word on how to get rid of termites without tenting, look no further than JP McHale.
What Are the Early Warning Signs of Termites
Termites tend to burrow under your Helena, NY, home, so termite tubes found in the mud and dirt around your home's foundation are good things to look out for. Hollow sounding wood is a clear-cut and classic alarm bell in termite detection. While termite bites are possible, they seldom happen. Look for strange patterns in your woodwork, too, as these almost certainly indicate the presence of termites.
Our professional pest experts will know more about where the termites have reached and how much damage they have done when they complete a termite inspection. For this reason, it is essential to get in touch with JP McHale as soon as you suspect something. Having JP McHale's technicians come in for an exploratory search, even if you don't suspect anything, couldn't hurt.
How Serious Can Termite Damage Be?
In a word – very. Without proper termite control, termites can eat you out of your house and home if they are left alone long enough. In Helena, NY, termites cause buckling floors and walls, swollen beams, struts and supports, holes in drywall, loose tiles, cracks leading to water damage, and, if things are astonishingly bad – foundation damage. How much termite damage is too much? To give you an idea, let us say this: if there is damage to your foundation, you could lose your entire home.
Many people assume that termite damage is solely limited to the wooden structures caused by termites in the house. That's not true, though. Damage could appear elsewhere, take many forms, and potentially cost hundreds of thousands of dollars to repair. Therefore, it is essential that you know how to get rid of termites and call us as soon as possible.
What Causes Termites in Helena, NY?
Termites tend to be wanderers, and they don't actively seek out your home. However, if they establish a colony nearby and stumble across it, your home becomes a viable target. Termites may find many ways into your home. Leaky pipes, water damage, untreated wood, debris, and cracks in your foundation are all established causes of termites entering New York homes. Once the colony has latched onto your home, they are tricky to eliminate.
At JP McHale, our professionals know how to kill termites and stop them in their tracks. Our termite solutions don't just resolve your concerns about those pests inside your home but actively target the entire colony. The colony itself could be many hundreds of meters away from your residence. However, with our termite treatment and prevention plan, our bait traps will ensure that termites remain a thing of the past for you, whenever they are.
Coverage
We serve in all cities in Helena
Check for your city or zip code below to make sure we offer coverage in your area!
Services
Other pest services in Helena
Can I Prevent Termite Activity in Helena, New York?
There are measures you can take to keep termites away in Helena, New York, but they aren't as effective as calling us. Termites love to inhabit decaying wood, so look for dead trees and stumps. Remove them from your yard. At the same time, keep firewood away from your home and check interior woodwork for hollowness and holes. You should refrain from keeping mulch near the siding, and don't leave standing water unattended under your home. Finally, termites hate treated wood, so regularly treating wooden structures is an excellent way to keep them at bay.
The best way to practice termite control is to seek our termite mitigation service. Our Sentricon stations monitor termite activity. We know how to keep termites away, but we also know how to treat termites. Our termite prevention system sends our unique solution back to the colony itself, removing the entire threat from your property.
Local Termites in Helena, New York
What are termites? These ant-like insects feed on wood and can be found across the United States. If you suspect house termites, calling our local termite control service is necessary.
There are many types of termites found across the country. In Helena, subterranean termites are our biggest nuisance. These ground termites love your softwood and can enter your home through cracks in the foundation.
Across New York, we're host to winged termites, flying termites and house wood termites. Wall termites (also known as dry wood termites) swarm during the summer. Termite eggs rapidly hatch into baby termites, which then get straight to work eating your wood.
Both types of termites need dealing with urgently, and at JP McHale, we'll make no bones about getting straight on with the job.
Will Termites Return After treatment from JP McHale?
JP McHale's termite control involves the best termite treatment. The most effective of our termite treatment options is the Sentricon AlwaysActive system. Bait traps installed flush with the ground monitor your Helena home and eliminate termite colonies if they approach it.
They are consistently maintained through scheduled visits by one of our certified pest professionals. With our system active, you can rest assured that your home will remain termite free. If you opt for one of our Home Pest Prevention packages, you can also receive assistance with other pests common to Helena, New York.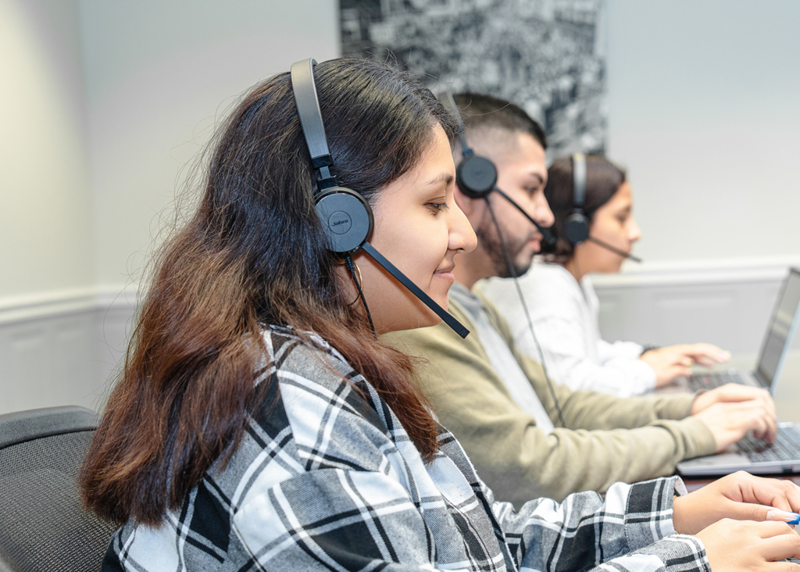 Get Protected
Schedule a Free Inspection Today!