Professional Pest Control Services in Smithville Flats, NY
Solving pest concerns for over fifty years
Trusted by over 5,000 homes and businesses
Provides client-centric, science-based solutions and services year-round
Multiple child and pet-friendly preventative solutions are available
Pest Control
JP McHale Services
JP McHale Pest Control Comes Highly Recommended in Smithville Flats
At JP McHale, we don't just eradicate pests when they emerge. Our pest control methods in Smithville Flats, New York keep your home and business bug and critter free throughout the year. Our environmentally friendly service offers sustainable family and pet-friendly solutions to pest concerns that your run-of-the-mill exterminators don't.
Founded in 1971, JP McHale Pest Management utilizes scientific solutions with proven methods to ensure year-round pest treatment for the Greater New York City area. We have over 300 skilled technicians at your disposal and are trusted by 5,000+ businesses in the region.
How JP McHale Rids Your Smithville Flats, NY Homes, and Businesses of Pests
Our pest management services in Smithville Flats, NY, are not just good – it's guaranteed. We've continually honed and developed our craft for over fifty years, improving our pest control services for those in need. Today, we offer a free estimate and four tailor-made Home Pest Prevention programs. On top of this, we provide organic solutions, including tick management and mosquito control.
We provide full treatments to homes and businesses across the region, from SMART preventative solutions to overwintering insect management and termite mitigation.
When Is the Ideal Time To Call JP McHale?
Many first-time customers leave it too late to call JP McHale's pest control company. A seemingly innocent line of ants may not look as menacing as a bulging wasp nest or scratching in the walls, but the trouble could be just as dire. We offer a free estimate, so you should never be shy about contacting JP McHale.
If something worries you, our professional team is on hand to provide you with their opinion. If one of our skilled technicians must perform treatment, we can go from there. When it comes to pest control, preventing the issue from worsening is the wisest step.
Opt for a Seasonal Focus with JP McHale
Pest control requirements can change with the seasons. Our pest control services are available year-round for rats, mice, and bed bugs, but there are occasions when you need to be more vigilant.
Spring is the mating season for termites. Spiders awaken from their winter slumber, and flies reach full maturity during the same period. As the flowers bloom and the summer sun kisses your garden, the stinging insects come out to play. Summer sees increased mosquito activity, and it's the peak season for fleas and ticks, too.
Fall and winter will see some pests seek shelter in your home from the cold Northeastern weather. Cockroaches, spiders, and other creepy crawlies like nothing better than to find a safe spot to curl up and hide while they ride the winter out.
At JP McHale, we offer seasonal services and have comprehensive packages to keep your homes and businesses free from unwanted visitors, whatever the weather.
Coverage
We serve in Smithville Flats and surrounding areas
Check for your city or zip code below to make sure we offer coverage in your area!
Serving Communities Throughout the Smithville Flats Area
Zip Codes
13040,
13045,
13052,
13053,
13068,
13072,
13077,
13087,
13101,
13102,
13124,
13136,
13141,
13155,
13158,
13460,
13464,
13730,
13733,
13736,
13738,
13743,
13744,
13746,
13748,
13754,
13760,
13776,
13777,
13778,
13780,
13784,
13787,
13790,
13795,
13797,
13801,
13802,
13803,
13804,
13811,
13813,
13814,
13815,
13826,
13830,
13832,
13833,
13835,
13838,
13839,
13841,
13844,
13849,
13850,
13859,
13862,
13863,
13865,
13901,
13902,
13903,
13904,
13905,
14012,
14881
Services
Other pest services in Smithville Flats
Can Anybody Contact JP McHale in Smithville Flats, NY?
There are dozens of exterminators in Smithville Flats, NY, specializing in one critter. They will be happy to come to your home and cleanse it. However, our pest management services go further. We actively cater to homes and businesses alike and run bespoke services that don't just solve your pest concerns but actively ensure that they don't return.
How Does JP McHale Help Businesses in Smithville Flats?
Here at JP McHale, we operate one of Smithville Flats's best pest control for businesses. Our preventative pest control services give you ample ways to protect your livelihoods.
We can offer strategically timed visits to your business. Our activities are timed, so they don't coincide with your opening hours. Discretion ensures that everyone from hotel guests, diners in restaurants and happy shoppers remain blissfully unaware that we've visited.
JP McHale's Residential Services Explained
Professional pest control shouldn't be excessive. At JP McHale, we provide home pest control services for all homes and budgets. Here are some of the services we provide:
Our Home Pest Prevention plan allows for visits to detect pest activity and resolve it.
Opt for our Plus Plan, and you'll also be on the receiving end of organic tick management, mosquito control, and overwintering insect management services.
Our Complete Prevention option offers seven visits alongside the Plus Plan, with optional termite mitigation.
Finally, we provide a Home Pest Prevention Surveillance scheme. Our system keeps tabs on your home 24/7. Using our SMART Eyes and SMART Connect systems, we watch for the early warning signs of rodents and wildlife. Furthermore, this system can be paired with the Home Pest Prevention option for maximum pest control protection.
JP McHale's Certified Pest Control Service
We believe in safe pest control, and we ensure that the products and materials we use are non-toxic and harmless for your loved ones and pets. JP McHale believes in organic pest control, and our services are tailored toward this.
We use environmentally sensitive treatments to control tick and mosquito populations, while our winter harborage treatments are non-invasive. Our sustainable services are reasonably priced, ensuring that you don't have to fork out a fortune to be left alone at home.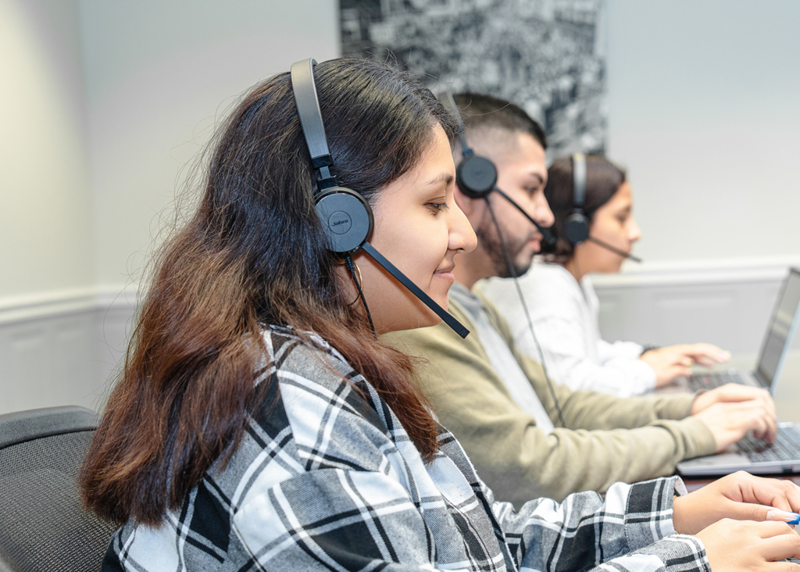 Get Protected
Schedule a Free Inspection Today!