JP McHale Provides Jamesport With High-Quality Pest Control Services
A half century of experience in vermin control.
A large number of happy customers are willing to give us the highest score.
With cutting-edge technology, we are simply the best at what we do.
We disappear pests. Permanently.
Pest Control
JP McHale Services
JP McHale: Happy to help you get rid of pests
JP McHale makes it hard and risky for bugs like ants and other bugs to live in your house. Wasps and mouse dung can do a lot of damage to a home or business. Let us deal with those pesky and sometimes dangerous pests. It's what we know best, and we're very good at it. Our cutting-edge technology gets rid of bugs without using dangerous chemicals or taking a long time. Moths and beetles can eat canvas and fibers in carpets and furniture. They might be hiding behind your walls right now. We put an immediate stop to it.
JP McHale of Jamesport can get rid of the bugs that are bothering you
Pests don't care what damage they do. To them, you don't exist; unless they decide to sting or bite you. They see your home or place of business as a place to live. They lay eggs and eat without thinking. Frogs, mice, and bats are all mindless invaders that never say they're sorry for waking you up in the middle of the night.
JP McHale knows what to do to get rid of them all. Our methods are safe for kids and animals alike. Nothing will happen to your animals. Your children are never exposed to anything harmful. We take care of your home like it's our own, because we hate vermin the same way you do.
When Is the Best Time to Contact JP McHale?
Pest management needs might shift with the seasons. Our pest control services for rats, mice, and bed bugs are available all year, but there are times when you need to be extra cautious.
Termites reproduce in the spring. Spiders emerge from their winter hibernation, and flies attain full maturity at the same time. Stinging insects emerge to play when the flowers blossom and the summer light touches your yard. Summer brings increased mosquito activity, as well as peak season for fleas and ticks.
In the fall and winter, several pests may take refuge in your house from the chilly Northeastern weather. Cockroaches, spiders, and other creepy crawlies like nothing more than finding a comfortable place to snuggle up and hide during the winter.
JP McHale provides seasonal services and complete packages to keep undesirable guests out of your homes and businesses, regardless of the weather.
Can anybody get in touch with JP McHale in Jamesport, New York?
There are many exterminators in Jamesport, NY that specialize in one kind of pest. Any one of these providers can visit your house and cleanse it. However, our pest control services go above and beyond. We actively cater to both households and businesses, offering customized services that not only eliminate your pest problems but also actively prevent them from returning.
How Does JP McHale Assist Jamesport Businesses?
JP McHale provides one of the top commercial pest control services in the Jamesport. Our preventive pest control services provide you with several options for protecting your livelihood.
We can offer strategically timed visits to your business and have decades of experience with business including Food Processing, Food Retail, Pharmaceuticals, Universities, Museums, Hospitals, Logistics, Retail, Government and more.
Because our visits are timed, they will not clash with your business hours. Discretion means that everyone from hotel guests to restaurant diners to shoppers are unaware of our presence.
Residential Services by JP McHale Explained
Professional pest control should not be used in excess. JP McHale offers residential pest control services for houses of all sizes and budgets. Here are a few of the services we offer:
- Our Home Pest Prevention plan includes visits to identify and resolve pest activity.
- If you choose our Plus Plan, you'll get organic tick management, mosquito treatment, termite mitigation and pest control treatments for the winter.
- In addition to the Plus Plan, our Complete Prevention Plan includes at least seven visits, with termite mitigation offered as an add-on.
- Finally, we provide a Home Pest Prevention Surveillance Program. Our technology monitors your house throughout the clock. We keep an eye out for rats and animals with our SMART Eyes and SMART Connect devices. Furthermore, for ultimate pest control protection, this system may be used with the Home Pest Prevention option.
Certified Pest Control Service by JP McHale
We believe in safe pest treatment, thus we make certain that the solutions and ingredients we employ are non-toxic and safe for your family and pets. JP McHale believes in organic pest management, and our services reflect this belief.
To eliminate tick and mosquito populations, we utilize ecologically friendly treatments, while our winter harborage treatments are non-invasive. Our long-term services are competitively priced, so you won't have to pay a lot to be left alone at home.
Coverage
We serve in Jamesport and surrounding areas
Check for your city or zip code below to make sure we offer coverage in your area!
Serving Communities Throughout the Jamesport Area
Zip Codes
6390,
11701,
11702,
11703,
11704,
11705,
11706,
11713,
11715,
11716,
11717,
11718,
11719,
11720,
11721,
11722,
11724,
11725,
11726,
11727,
11729,
11730,
11731,
11733,
11735,
11738,
11739,
11740,
11741,
11742,
11743,
11746,
11747,
11749,
11751,
11752,
11754,
11755,
11757,
11763,
11764,
11766,
11767,
11768,
11769,
11770,
11772,
11776,
11777,
11778,
11779,
11780,
11782,
11784,
11786,
11787,
11788,
11789,
11790,
11792,
11794,
11795,
11796,
11798,
11901,
11930,
11931,
11932,
11933,
11934,
11935,
11937,
11939,
11940,
11941,
11942,
11944,
11946,
11947,
11948,
11949,
11950,
11951,
11952,
11953,
11954,
11955,
11956,
11957,
11958,
11959,
11960,
11961,
11962,
11963,
11964,
11965,
11967,
11968,
11970,
11971,
11972,
11973,
11975,
11976,
11977,
11978,
11980,
12837
Services
Other pest services in Jamesport
Frequently Asked Questions About Pest Control in Jamesport, New York
Which pests are covered in Jamesport, NY pest control?
Cockroaches, wasps, hornets, ants, stink bugs, mice, rats, spiders, flies and flying insects, bed bugs, termites, and ticks are all protected by our services. Our wildlife removal service includes snakes, bats, squirrels, moles, voles, and other creatures.
Which pest control strategy is the most effective?
Assume you want to guarantee that your Jamesport house or company is monitored 24 hours a day, seven days a week by our professionals. In such situation, our SMART Home Pest Prevention Surveillance package is a good choice.
How much does pest treatment cost in Jamesport, New York?
Even when compared to standard pest control companies, our eco-friendly services are affordable and competitive.  We will recommend the most cost effective program, with pricing, and payment options to solve and maintain all of your pest related concerns.
What are the risks of pests in Jamesport, New York?
Pests may cause a wide range of illnesses. There is no end to how devastating bugs may be in Jamesport, from asthma, allergies, and infections in the house to penalties and company closures.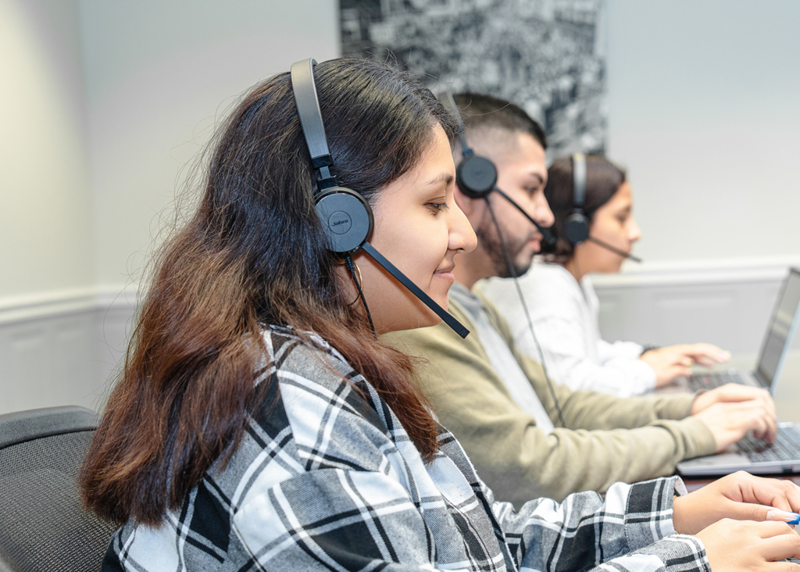 Get Protected
Schedule a Free Inspection Today!