Manufacturing Plant Pest Control Services
Get your free, personalized, no obligation quote.
For Manufacturing Plants
Don't Let Pests Interfere With Your Work
Manufacturing buildings have a lot of foot traffic which can potentially bring about tiny pests like bed bugs, fleas, or ticks. Some buildings are very old and can have foundational issues like cracks or holes in the walls which can invite bugs or rodents. Employees and guests may eat food in certain areas of the building that may attract ants, flies, or cockroaches that carry diseases. Birds are also an issue for manufacturing facilities as many of them can fly on rooftops or through open doors.
Our Commercial Property Pest Program was developed specifically for our customers with buildings such as those in the manufacturing industry, giving you access to JP McHale Pest Pros with established expertise and an approach tailored to your unique pest control needs – all from a trusted and pre-approved source.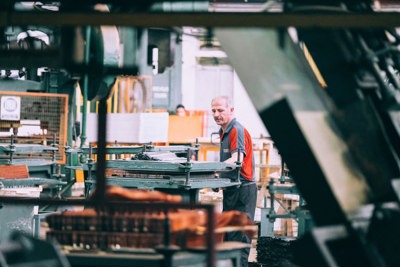 Pest Control Services
Protection Where You Need It
Your customized manufacturing facility pest control package may also include these services.
Service Documentation
You can count on real-time insights and documentation at your fingertips. We'll track all service records and pest pressures to help us deliver targeted, effective treatments before pests become a larger issue.
Pest Exclusion
Keep pests out of your business. We'll seal potential entry points like cracks and thresholds with comprehensive coverage.
Bird Control
Birds belong in nature. Make sure your business is unattractive to birds with our expert approach.
Fly Control
Germs with wings. Manage the presence of this disease-carrying insect at your business with proven methods like mechanical traps and bioremediation treatments.
Compare Our Plans
Choose a comprehensive program to protect your property
Integrated Pest Management Program
Suppress pest population levels below pre-determined thresholds
Mechanical, biological, physical, cultural and low impact material means are employed
Remedial treatment rendered to provide positive control
Anticimex SMART Rodent Control
Environmentally-friendly pest control system monitoring rodent activity in real-time 24/7/365
State-of-the-art, multi-purpose technology installed around your facility
Ongoing service provided (physical inspections, the emptying/relocating of traps, and sensors)